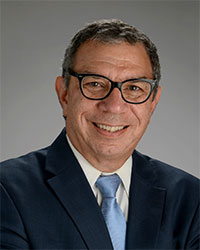 Richard J. Barohn, MD
Executive Director, NextGen Precision Health
Executive Vice Chancellor for Health Affairs at MU Health Care
As the executive director of NextGen, Dr. Barohn works closely with faculty and leaders across the University of Missouri system to make precision health our top research priority.
Dr. Barohn, a neurologist, is an internationally known neuromuscular disorders clinician and researcher. His research specializes in rare neuromuscular disorders such as forms of muscular dystrophy and amyotrophic lateral sclerosis, also known as Lou Gehrig's disease. He continues to be engaged in finding targeted precision therapies for these devastating disorders. In 2018, he was elected to the Association of American Physicians.
Throughout his career he has attained funding of more than $80 million from federal organizations and other resources to advance clinical and translational science. He is an author in more than 400 peer-reviewed publications and he is an author in one of the standard neurology textbooks, DeJong's The Neurologic Examination.
A Missouri native, Dr. Barohn was born in St. Louis and is graduate of the University of Missouri-Kansas City School of Medicine.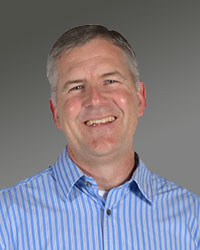 Thomas Spencer, PhD
Scientific Director, NextGen Precision Health
Curators Distinguished Professor of Animal Sciences, College of Agriculture, Food and Natural Resources
Dr. Spencer was appointed scientific director of the NextGen Precision Health building in 2020, and currently serves as the Interim Vice Chancellor for Research and Economic Development. Prior to serving in these roles, he worked with MU leadership as associate vice chancellor for research and strategic initiatives.
Scientific discovery and research leadership define Dr. Spencer's career. Elected a member of the National Academy of Sciences in 2019, Dr. Spencer is an internationally recognized reproductive and developmental biologist.
He has authored or coauthored more than 300 research articles, reviews and book chapters and has been the editor-in-chief of Biology of Reproduction, a premier journal in reproductive biology research. His research program has been continuously funded by the USDA National Institute of Food and Agriculture and the National Institutes of Health.
A native of Auburn, Alabama, Dr. Spencer earned bachelor's and master's degrees at Auburn University and a doctorate in reproductive biology from Texas A&M University.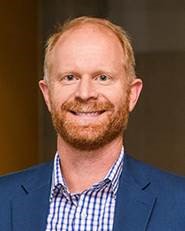 R. Scott Rector, PhD, FTOS, FACSM
Associate Director of NextGen Precision Health Building
Associate Professor, Nutrition and Exercise Physiology and Medicine-Gastroenterology and Hepatology
Dr. Rector is committed to growing and leading federally funded research through the NextGen Precision Health initiative, the MU School of Medicine, and the Harry S Truman Memorial VA Hospital.
He was appointed associate director of the NextGen building in 2021. His active, federally funded research program focuses on prevention and treatment of chronic diseases, such as obesity, type 2 diabetes and nonalcoholic fatty liver disease. Dr. Rector's lab takes a translational approach to examine these conditions, employing strategies in cell culture systems, small and large animal models and intervention studies in humans. He is nationally and internationally recognized as an expert in exercise and hepatic metabolism and has authored or co-authored more than 135 peer-reviewed articles in his research fields.
Dr. Rector received his PhD in Exercise Physiology from the University of Missouri in 2007. Dr. Rector has co-appointments in the departments of Nutrition and Exercise Physiology and Medicine-Gastroenterology and Hepatology at the University of Missouri-School of Medicine, and also is a Research Health Scientist at the Harry S Truman Memorial VA Hospital.
A native of Arkansas, Dr. Rector earned both his bachelor's and master's degrees in exercise science from Arkansas State University in Jonesboro.