Save the date—NextGen Precision Health building grand opening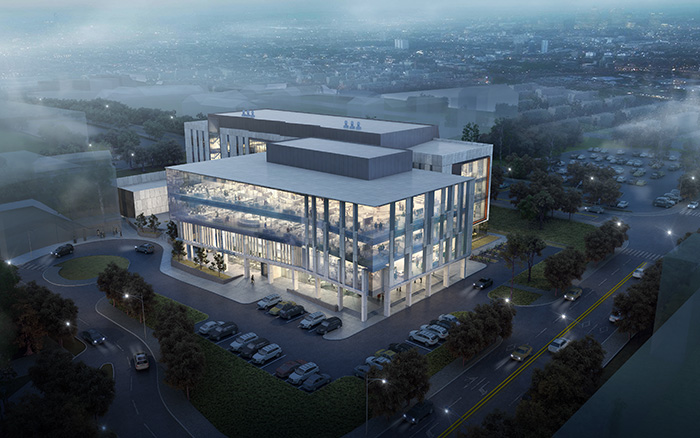 Tuesday, October 19, 2021 at 10 a.m.
Please mark your calendars for October 19 to celebrate the opening of the NextGen Precision Health building at the University of Missouri-Columbia. The state-of-the-art facility will be a centerpiece of the NextGen initiative, which leverages the power of the UM System's four universities, MU Health Care, MU Extension and external partners to transform health care and save lives.
In the new building, researchers, clinicians and others will come together to develop solutions to the greatest health challenges, aided by some of the world's most advanced research technology.
Grand opening festivities will take place both virtually and in-person.
If you have questions, please contact nextgenph@missouri.edu.