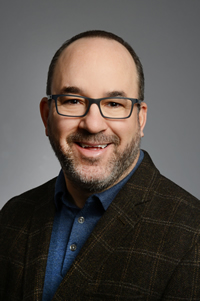 Associate Professor of Biomedical Sciences, College of Veterinary Medicine
NextGen Focus Area: Cardiovascular and Metabolic Disorders
Dr. Emter's research uses a translational approach focused on precision cardiovascular health that emphasizes pharmacological, genetic, regenerative medicine, and exercise interventions to identify the mechanisms underlying heart failure. His current research goals include elucidating new ways to treat both heart failure with preserved ejection fraction and heart failure with reduced ejection fraction using pre-clinical swine models, which are developed in his laboratory.
Precision Health Impact:
To identify and test novel precision therapeutics in pre-clinical swine models with translational potential for clinical implementation.
To elucidate the mechanisms underlying the pathology of heart failure in the myocardium and coronary arteries.
Email: emterc@missouri.edu
Department website: https://biomed.missouri.edu/craig-a-emter-ph-d/