For Missouri, for Society, for the World
Dedicated to solving the world's greatest health challenges, NextGen Precision Health research provides a game-changing return on investment through healthier communities, economic development and educational opportunities.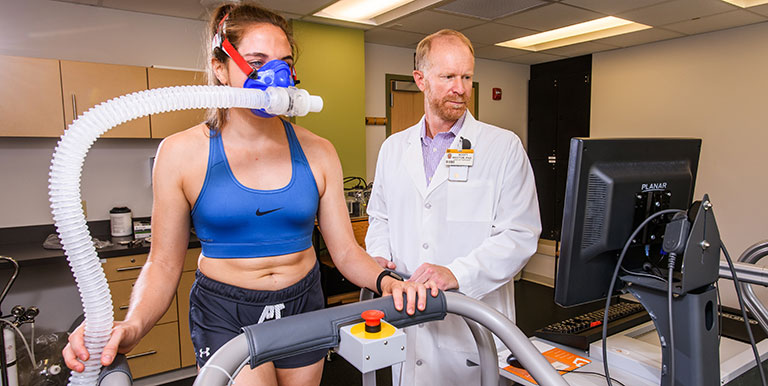 Life-Changing Solutions
Continuing Mizzou's legacy of service-oriented research and outreach, NextGen Precision Health utilizes high-tech and high-touch approaches to address critical health challenges in major urban centers and underserved rural communities. We are developing: 
Personalized cancer vaccines and immunotherapy
Cancer treatments that manipulate gut bacteria
Big data approaches to understanding virus transmission
Clinical trials to improve life with diabetes
New interventions for addictions
Gene therapy treatment for rare disease
Beyond Better Health Care
Our statewide precision health initiative enables collaboration and ongoing discovery, speeding the development of precision health treatments, preventions and technologies, while empowering economic growth and healthier communities.
Students also reap major benefits from the initiative. Undergraduate, graduate and medical students train in the rich environment of a leading research enterprise, learning from skilled scientists and industry leaders how to transform research into deliverable technologies. The skills and connections that students develop during their involvement with NextGen Precision Health serve them for their entire career as they go on to become world-leading researchers, entrepreneurs and practitioners.
As we educate the next generation, the initiative demonstrates the importance of working together across disciplines to better address the needs of our society. Ultimately, these efforts provide valuable experience for future professionals and fuel the state's development of a highly-skilled workforce.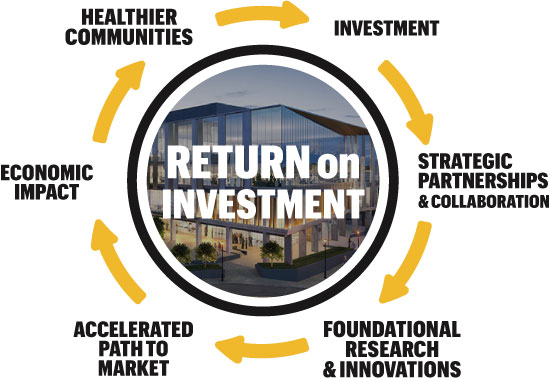 One of the boldest and most innovative investments in MU history, economic impact studies forecast that NextGen Precision Health will:
Attract and increase federal and industry funding
Spur new technologies and businesses
Add an estimated $5.6 billion to Missouri's real GDP over the next 25 years
Improve delivery and reduce indirect health care expenses for those living in rural areas
Provide invaluable training for Missouri's next generation of scientists, teachers and researchers
"The NextGen Precision Health initiative is a bold plan with the potential to transform the health care industry around the world. It is exciting to know that Missouri will be home to such an innovative, state-of-the-art facility. This initiative is a great example of collaboration between state government, The University of Missouri, and the private sector to conduct breakthrough research that will ultimately improve the health and quality of life of all Missourians."
Supporting Mizzou's Research Mission
As a land-grant university and Missouri's only public research and doctoral-level institution, the University of Missouri's mission is to achieve excellence in the discovery, dissemination, preservation and application of knowledge.
NextGen Precision Health will catalyze innovation to advance the educational, health, cultural, social and economic interests of Missouri, the nation and the world. To achieve this, our precision health work will not be limited to our laboratories. Mizzou is home to exceptional public health, extension, business and journalism programs that will play key roles in delivering the benefits of NextGen Precision Health research into our communities. We will not only accelerate scientific discovery and produce life-changing health care solutions, but also strengthen our fundamental research,  educational and outreach missions, cementing Mizzou's reputation as a world-class research institution.