Project Size: 263,000 sq. ft.
Project Completion: Fall 2021
Sustainable Features
Enhanced Performance
The building energy performance provides a 15% energy savings compared to similar buildings. This is attributed to LED lighting, efficient HVAC systems, smart building controls, a properly insulated building envelope, a cool roof, and all-electric and steam power.
Construction Waste Diversion
85% of construction waste was diverted from the landfill when building NextGen Precision Health building.
Open Space
The courtyard provides an amenity with outdoor seating for social activities. It is surrounded by planters with a variety of species that provide year-round interest.
Material Lifecycle
Material selections prioritized products containing lifecycle information that incorporate environmentally, economically, and socially preferable impacts as well as disclosed health impacts.
Air Quality
Carbon Dioxide monitoring 
to ensure healthy indoor air was specified in the design 
of mechanical systems.
Commissioning
Comprehensive performance testing of all mechanical, electrical, and plumbing equipment was engaged by a third-party.
Recycling Efforts
Diverting waste from the landfill is something MU is actively working towards with daily operations. Throughout the building, recycling bins are available for mixed paper, aluminum, glass, cardboard, and plastics.
Construction Practices
During construction, strict practices to minimize dust, debris, and moisture from being trapped inside the building were required. This improved air quality during construction and will continue to provide long-term health benefits to occupants in the building.
Exterior Water Use Reduction
By integrating native and adaptive plant species, the landscape irrigation demand has been reduced.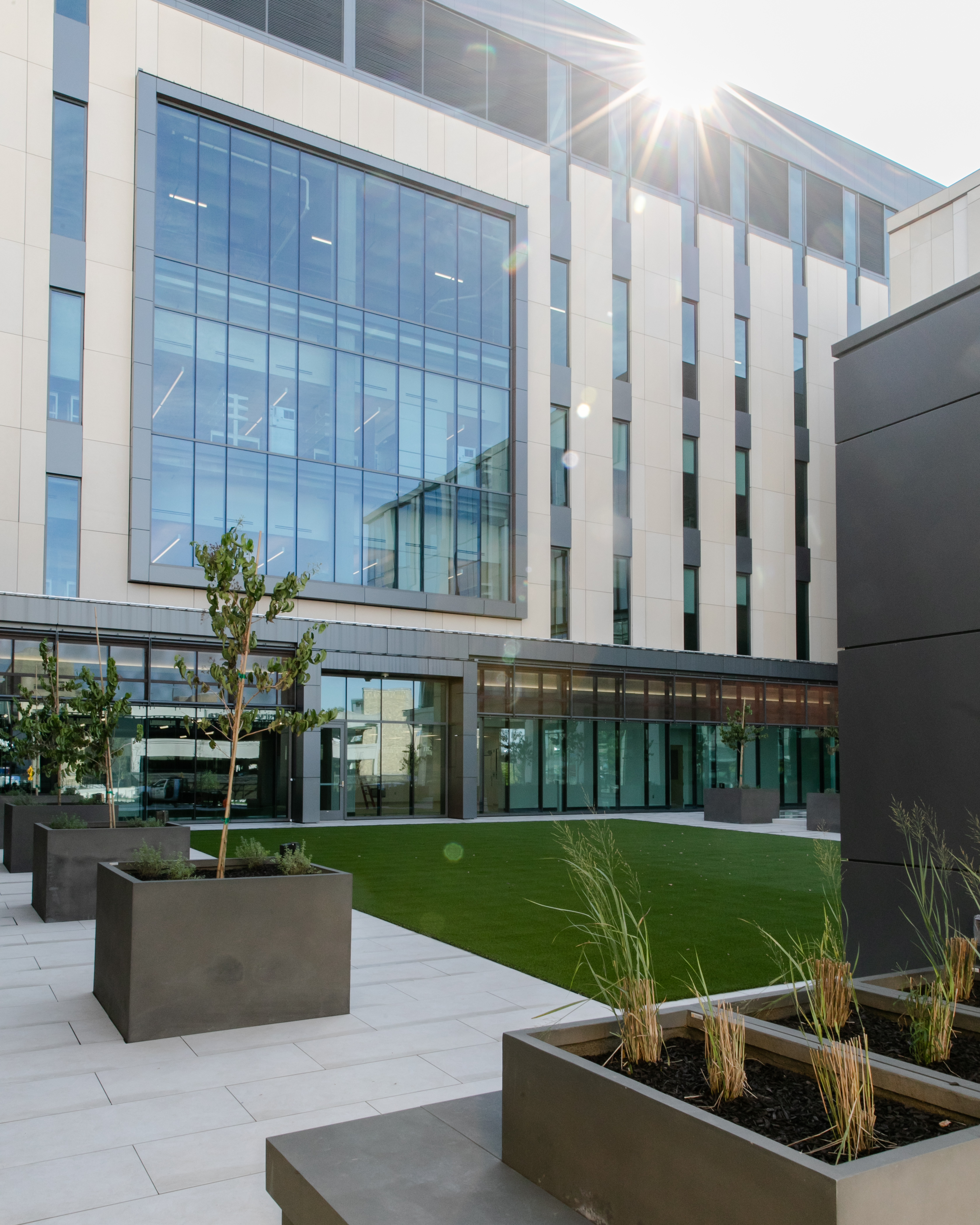 Walkability
The building location provides direct access to a variety of amenities within a ½ mile walking distance, lessening the need for vehicle transit.
Indoor Water Use Reduction
The building is designed to reduce potable water usage by 36 percent.
Low-Emitting Materials
The use of materials containing low or no Volatile Organic Compound (VOC) emissions were prioritized in this building, promoting healthy air quality.
---
Sustainable Design
In 2011, MU developed Sustainable Design Guidelines (SDG) for new buildings and renovations, furthering the university's environmental stewardship plan. The MU SDG sets sustainability goals and requirements for design and construction, providing project teams with a consistent approach to sustainable development.