The Future of Health Care, Now
Medical advances belong in the hands of doctors, patients and the greater community, not on a laboratory shelf. The NextGen Precision Health building will accelerate precision health research and development by coordinating the work of scientists, clinicians, community organizations, industry leaders and federal and state agencies so that they can work together to streamline the process of developing solutions for patients faster.
Basic and Emerging Research
Basic and emerging research starts the path toward transformative treatments and accessible health care solutions. The University of Missouri has built the foundations of an integrated research pipeline that will rapidly translate basic and emerging research into clinical applications and new technologies across a wide spectrum of health care specialties.
Basic and emerging research efforts include:
Comparing and validating the results of human RNA sequencing methods
Defining critical physiological and genetic pathways that regulate the establishment and maintenance of pregnancy
Utilizing big data to trace more effective vaccination strains and understand how viruses transmit between animals and humans
Expanding understanding of the molecular mechanisms behind plant diseases in crops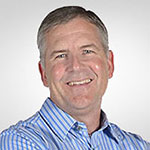 Dr. Thomas Spencer serves as the Basic and Emerging Research Lead. Dr. Spencer is a professor of animal sciences and obstetrics, gynecology and women's health in the College of Agriculture, Food and Natural Resources and the School of Medicine.
More about our basic and emerging science work
Cancer Research
Every hour more than three new cases of cancer are diagnosed in Missouri. University of Missouri investigators are developing new ways to prevent, find, image and treat cancers with drugs and patients' own immune systems to transform the future of patient care.
Cancer research efforts include:
Treating leukemia with small molecule inhibitors and fewer side effects
Fighting liver cancer by manipulating bacteria in the gut
Developing personalized cancer vaccines and tumor immunotherapies
Targeting delivery of cancer inhibitors directly to the tumor site
Creating new tools to diagnose cancer earlier and faster
Producing and supplying essential radioisotopes for life-saving radiopharmaceuticals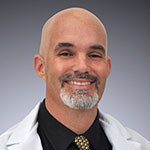 Dr. Jeffrey Bryan serves as the Cancer Research Lead. Dr. Bryan is a professor of oncology in the College of Veterinary Medicine and the associate director of comparative oncology at the Ellis Fischel Cancer Center at MU Health Care.
Cardiovascular and Metabolic Disorders Research
Cardiovascular disease is the leading cause of mortality in Missouri and worldwide, with obesity and diabetes representing the primary instigators. Renewed and intensified research efforts are required to lessen this colossal burden. MU investigators are using state-of-the-art high-resolution imaging, molecular and functional measures, genetic manipulations, and computational modeling to develop novel, patient-based strategies for preventing and treating cardiovascular and metabolic disease.
Cardiovascular and metabolic disorders research efforts include:
Pioneering discovery of the mechanisms responsible for vascular dysfunction, heart failure and liver disease associated with obesity and diabetes
Leading innovative clinical trials aimed at improving cardiovascular and metabolic outcomes in the diabetic population
Exploring lifestyle and pharmacological interventions to ameliorate obesity-associated cardiovascular and metabolic dysfunction
Developing noninvasive diagnostics tools for patients' heart, vascular and liver function
Leveraging technology to make patient well-being the focus of care
Modeling heart function with newly available computational programs
Using small and large animal models to understand human cardiovascular and metabolic function in health and disease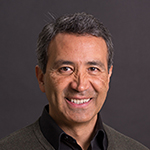 Dr. Luis Martinez-Lemus serves as the Cardiovascular and Metabolic Disorders Research Lead. Dr. Martinez-Lemus is the director of the Center for Precision Medicine and a professor of medical pharmacology and physiology in the MU School of Medicine. 
More about our cardiovascular & metabolic disorders work
Health Care Delivery Research
Health care delivery research embodies the vision of translating evidence into practice. NextGen seeks to rapidly develop better strategies to bring more effective treatment to patients. Continuing to cultivate clinical relationships across the UM System will deliver better care and create new cost efficiencies for U.S. healthcare, elevating the value of our research.
Health care delivery research efforts include:
Implementing the ePRISM® tool, which helps physicians personalize patient care and reduced rates of bleeding and acute kidney injury by 40-80% in partner hospitals
Understanding the effectiveness of the influenza vaccine, through a real-world lens
Evaluating new pharmacological and behavioral interventions for treating smoking addiction
Five-minute brain exams that reduce the need for sedation, enabling opportunities in pediatric and PTSD research
Virtual MRI cockpits that allow patients to benefit from imaging expertise that has previously been unavailable to rural hospitals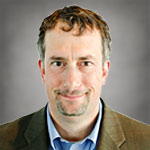 Dr. John Spertus serves as the Health Care Delivery Research Lead. Dr. Spertus is an endowed chair and professor at the University of Missouri-Kansas City School of Medicine and clinical director of outcomes research at Saint Luke's Mid America Heart Institute.
More about our health care delivery work
Neuroscience Research
Many Missourians are affected by nervous system disorders, including neurodegenerative diseases, sleep disorders and addiction. NextGen neuroscientists are developing new ways to use brain imaging and neural devices to understand and treat brain disorders, as well as train the next generation of neuroscientists.
Neuroscience research efforts include:
Identifying over 48 disease-causing mutations in companion animals
Predicting brain disease using innovative deep imaging techniques
Understanding the progression and neuromuscular effects of Duchenne's muscular dystrophy
Making fundamental connections between neuron activity, heart rate and blood pressure
Developing diagnostic microdevices for mental health disorders
Integrating addiction research with community engagement through the Missouri Center on Addiction Research and Engagement (MO-CARE)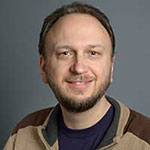 Dr. David Schulz serves as the Neuroscience Research Lead. Dr. Schulz is a professor of biological sciences in the College of Arts and Science.
More about our neuroscience work
Population Health Research
Health is the result of a combination of genetics, lifestyle and environment. NextGen seeks to incorporate a wide range of information from across population groups to gain insight into the best preventative, therapeutic and diagnostic solutions. With this level of understanding, health professionals can help citizens more efficiently prevent conditions before they occur.
Population health research efforts include:
Exploring how individuals perceive and manage risk for developing health problems
Identifying how environment, lifestyle and genetics influence the spread of infectious diseases
Developing large-scale approaches and systems to create an infrastructure to leverage the efforts of our campus partners, such as MU Extension, the Center for Health Policy, the Telehealth Network, the Tiger Institute, the Center for Applied Research and Environmental Systems, and the School of Medicine's Rural Scholars Program, to name a few
Addressing the developmental origins of disease, including the role of genetics, family and lifestyle characteristics on obesity, autism risk, infant mortality and health disparities
Overcoming health disparity challenges including gaps in policy
Using informatics to direct decision making, health promotion and disease prevention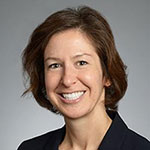 Dr. Julie Kapp serves as the Population Health Research Lead. Dr. Kapp is an associate professor of health management and informatics in the School of Medicine.