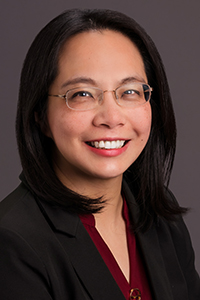 Professor and Vice Chair for Research in Radiology, School of Medicine
Professor of Biological Sciences, College of Arts and Science
Professor, MU Institute for Data Science and Informatics
NextGen Focus Area: Imaging (Translational Imaging and Alzheimer's disease)
Ai-Ling Lin's research on Alzheimer's disease focuses on identifying effective pharmacological and nutritional interventions to prevent the disease in a mouse model carrying human APOE4 genes, the strongest genetic risk factor for developing Alzheimer's. She also has applied artificial intelligence to identify markers that are highly predictive for Alzheimer's disease development and progression and applied gut microbiome analyses to study gut-brain interaction underlying the disease.
Precision Health Impact:
Translational neuroimaging of brain vascular and metabolic function in aging, Alzheimer's disease, stroke and traumatic brain injury.
Precision interventions to protect the brain from aging, traumatic brain injury and Alzheimer's disease.
Artificial intelligence to predict Alzheimer's disease development and progression.
Publications:
Email: ai-ling.lin@health.missouri.edu
Department website: https://medicine.missouri.edu/faculty/ai-ling-lin-phd