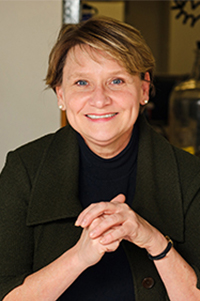 Professor of Nutrition and Exercise Physiology, College of Agriculture, Food and Natural Resources
Professor of Medicine (Gastroenterology and Hepatology), School of Medicine
Associate Director of the Clinical Translational Science Unit,  NextGen Precision Health building
NextGen Focus Area: Cardiovascular and Metabolic Disorders
Elizabeth Parks, whose primary research focus is on metabolism and liver disease, is investigating the effect of dietary carbohydrates on the development of obesity-related disorders. Her lab has conducted numerous clinical trials testing the impact of lifestyle behaviors to understand how metabolism in obesity increases the risk for nonalcoholic fatty liver disease and how diet and exercise can improve liver health. 
Precision Health Impact:
Understanding how food intake relates to obesity and liver disease.
Investigating how lipid flux impacts disease development.
Publications:
Email: parksej@missouri.edu
Department website: https://nep.missouri.edu/faculty/elizabeth-parks/