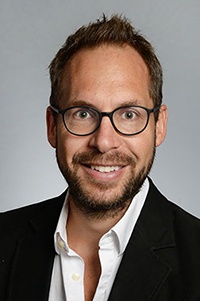 Associate Professor of Nutrition and Exercise Physiology, College of Agriculture, Food and Natural Resources
NextGen Focus Area: Cardiovascular and Metabolic Disorders
Jaume Padilla's research program focuses on understanding the mechanisms of vascular endothelial dysfunction in obesity, insulin resistance and Type 2 diabetes, as well as the impact of physical activity (and inactivity). His federally funded research incorporates biochemical and molecular techniques, in vitro cell and tissue culture models, in vivo studies in genetic mouse models and large animals and clinical studies with human participants.  
Precision Health Impact:
Understanding the link between metabolic and cardiovascular disease.
Identifying novel targets and therapeutic strategies to combat vascular dysfunction in obesity and Type 2 diabetes.
Publications:
Email: padillaja@missouri.edu
Department website: https://nep.missouri.edu/faculty/jaume-padilla/