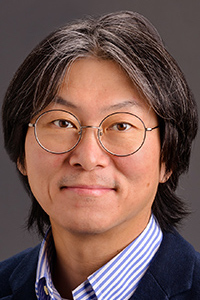 Assistant Professor of Radiology, School of Medicine
Assistant Professor of Electrical Engineering and Computer Science, College of Engineering
NextGen Focus Area: Imaging (MRI Radiofrequency Engineering)
Junghwan Kim's research focuses on all the technical and engineering aspects of magnetic resonance imaging (MRI) in the field of precision health. His specialty work includes electromagnetics, radiofrequency circuit design/analysis, computational imaging and quantum physics.
Precision Health Impact:
Investigating electromagnetic wave distributions in the human body.
Investigating MRI system verification methods for safer use in patients.
Investigating B1 field optimization with various radiofrequency coil designs.
Publications:
Email: junghwan.kim@health.missouri.edu
Department website: https://medicine.missouri.edu/faculty/junghwan-kim-phd