The Roy Blunt NextGen Precision Health building at the University of Missouri-Columbia is a cutting-edge research facility that brings together researchers and clinicians. The building, which celebrated its grand opening Oct. 19, will anchor the NextGen initiative and help accelerate critical health care discoveries and treatments. Below are highlights from the grand opening.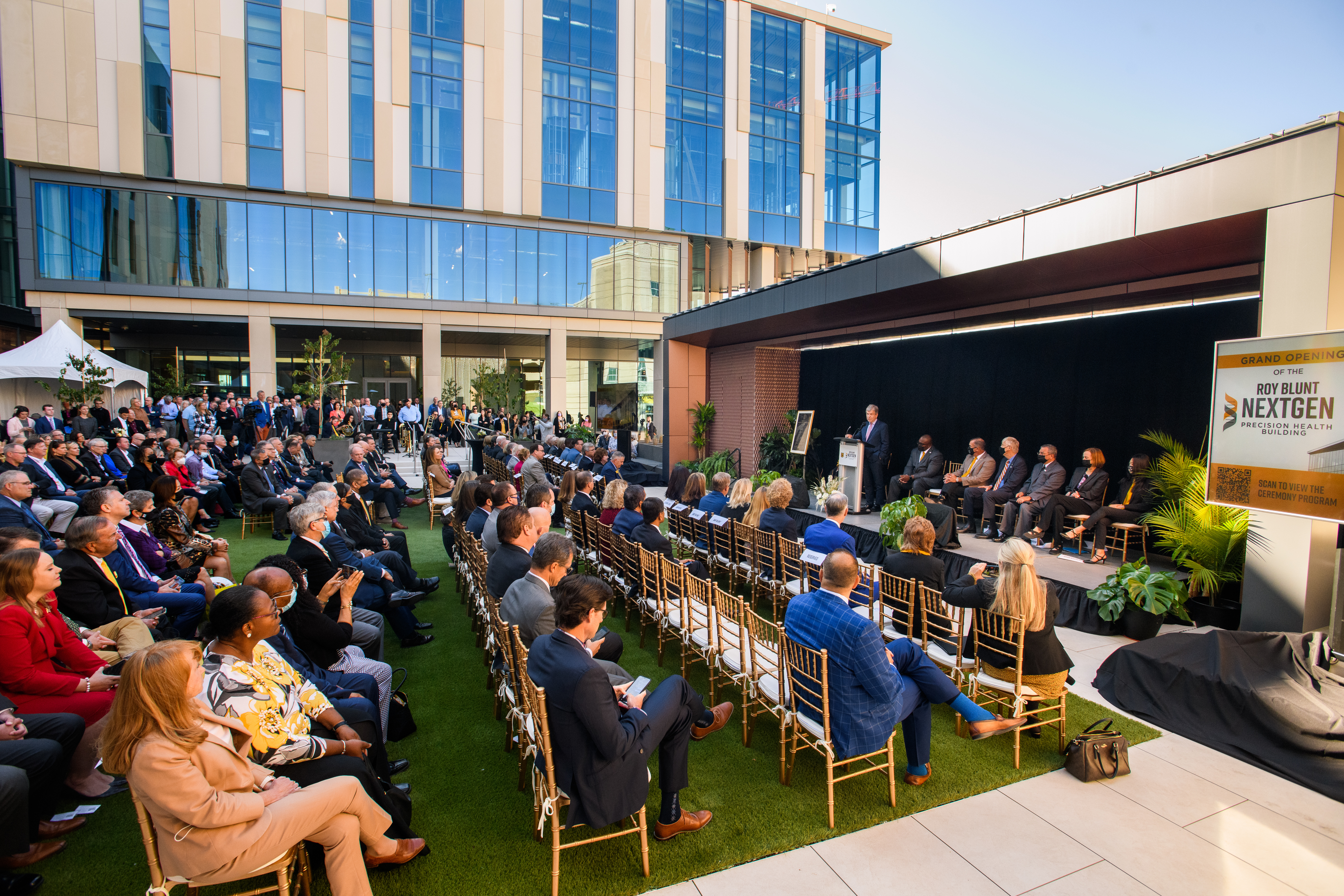 More than 2,000 people viewed the livestream and attended the event in person. Among those were University of Missouri Board of Curators members Robin Wenneker (center), Maurice Graham (left) and Keith Holloway (right).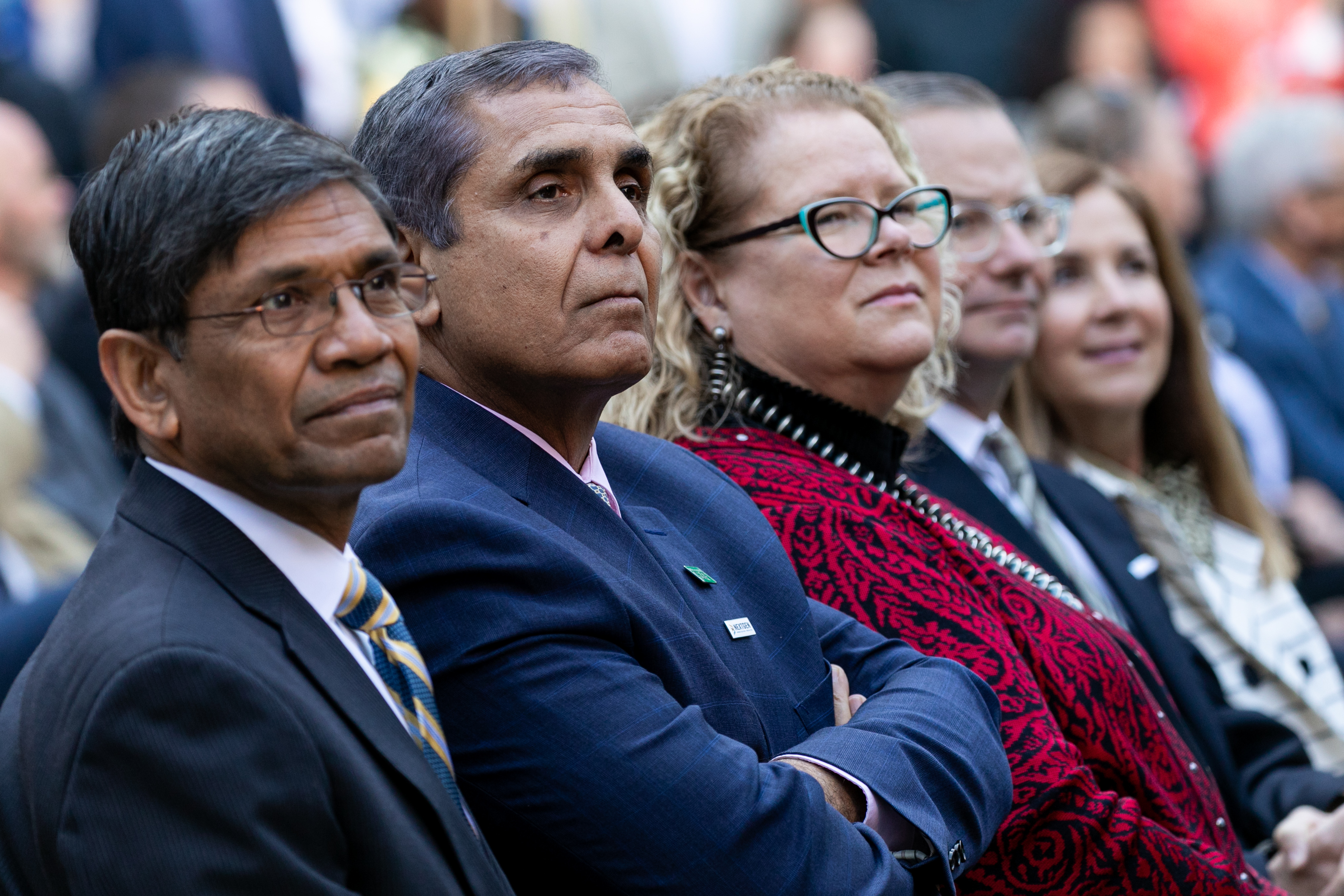 UMKC Chancellor C. Mauli Agrawal, Missouri S&T Chancellor Mohammad Dehghani and UMSL Chancellor Kristin Sobolik joined the celebration. Also pictured is Columbia Mayor Brian Treece and his wife, Mary Phillips.
This project unites the four UM System public research universities as well as MU Extension, MU Health Care and the MU Research Reactor in a shared purpose to realize the full benefit of research and training, as well as engagement and precision health. Pictured here are members of the Board of Curators, all the chancellors, several federal and state legislators, MU leaders and industry partners collaborating with NextGen.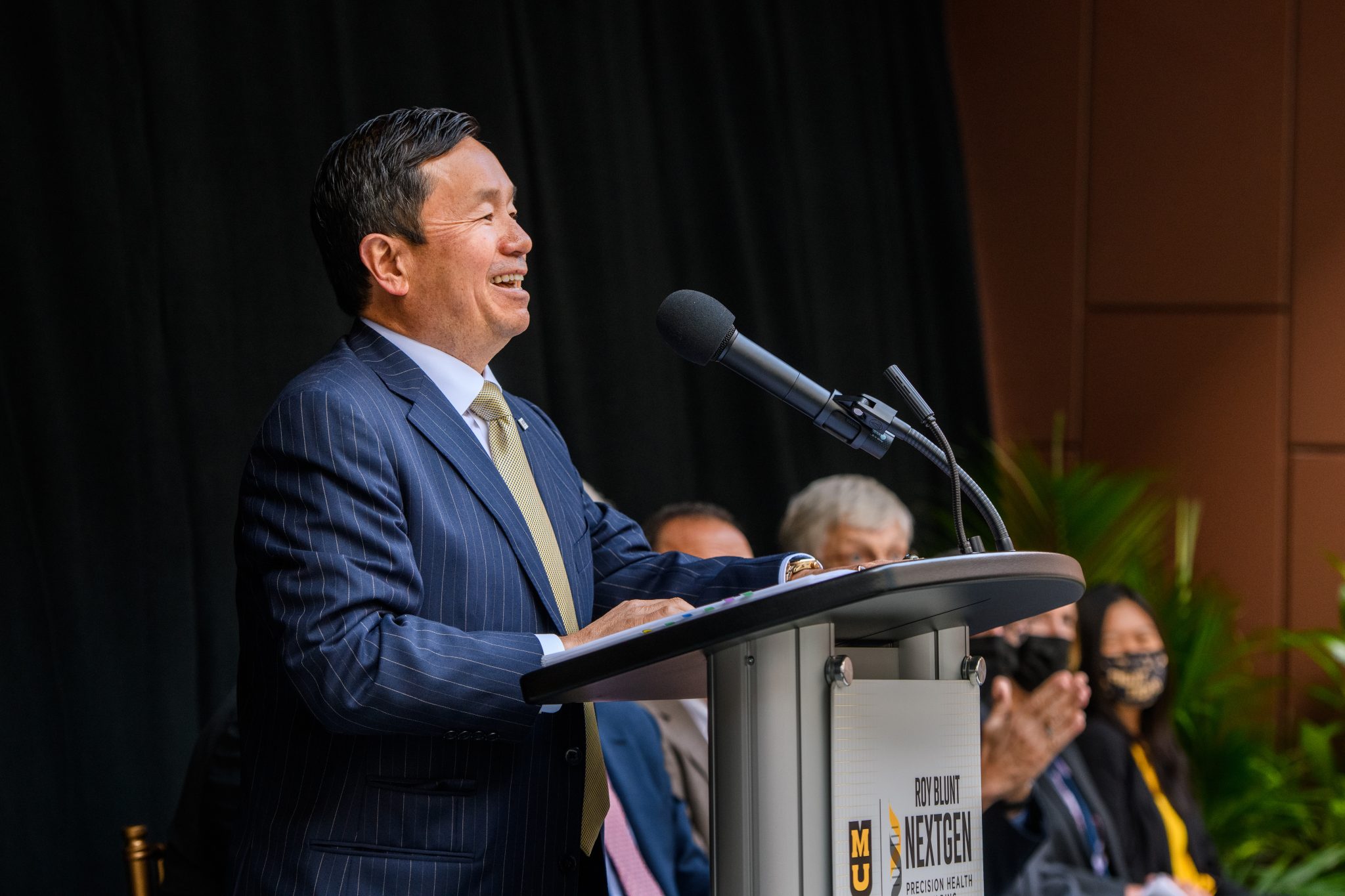 President Mun Y. Choi emceed the event. He talked about how the NextGen initiative will accelerate discovery and shorten the nearly 20 years it takes for lab research to become clinical treatment.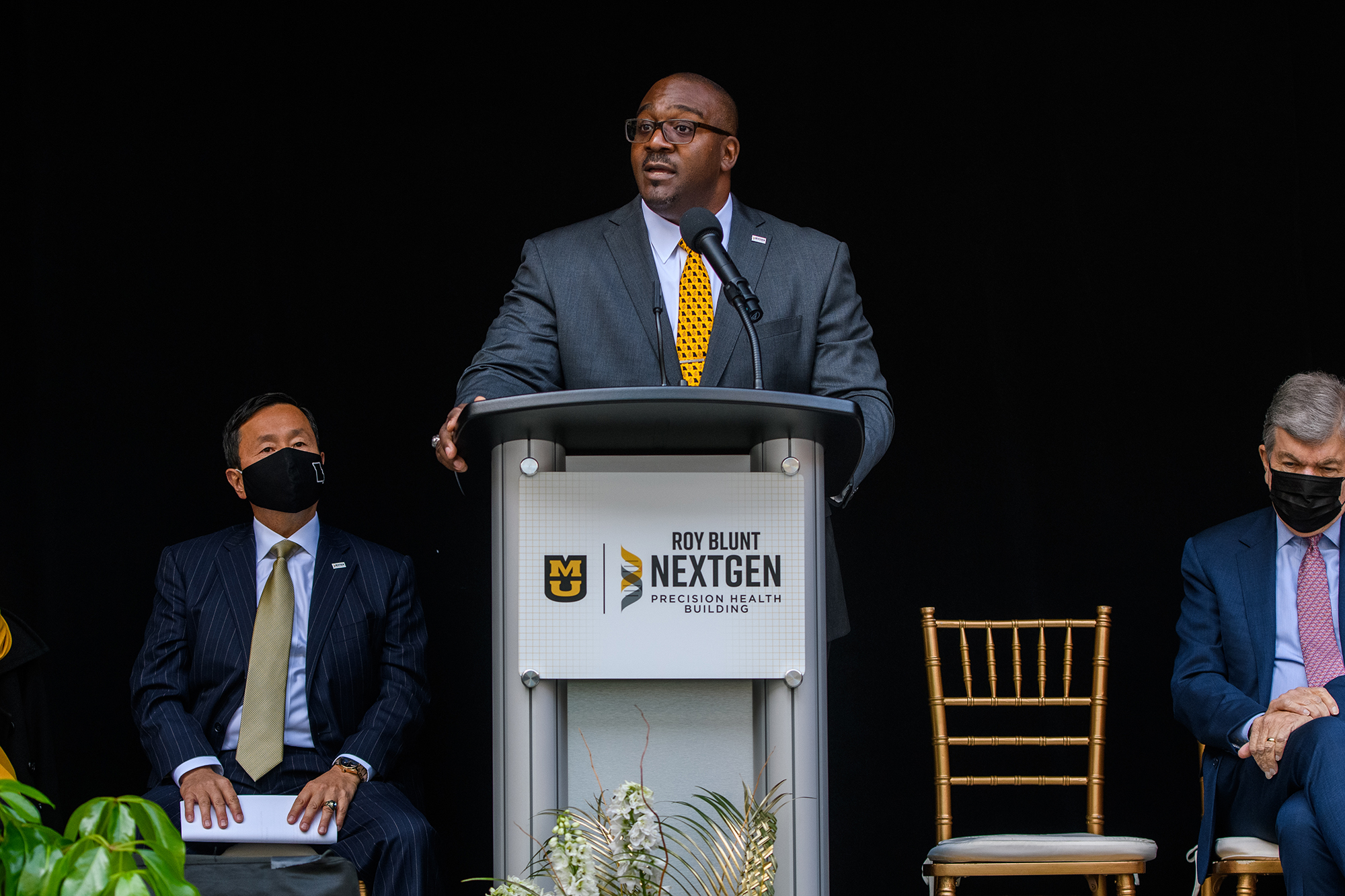 "The vision for the NextGen building and initiative we celebrate today supports the key areas of our mission: student success, research, engagement and outreach — all in service of Missourians," said Darryl Chatman, chair of the University of Missouri Board of Curators.
"The real return on investment is about Missourians and what this facility will offer that they've never ever had access to," said Missouri Lt. Gov. Mike Kehoe. "This building represents hope, and that's the real return — the lives of future citizens."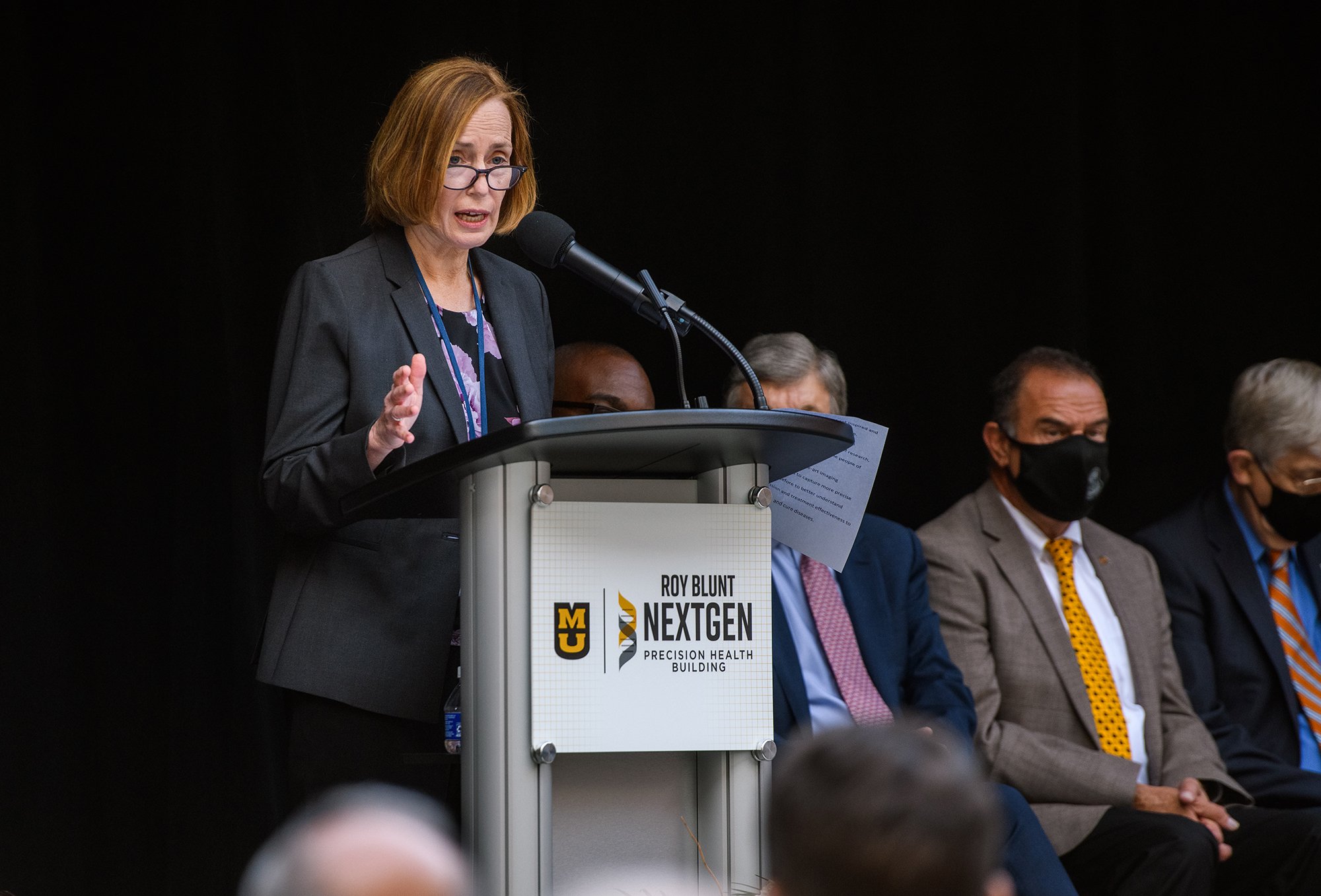 "The state-of-the-art imaging equipment will allow us to capture more precise images than ever before to better understand disease progression, treatment effectiveness and to prevent, diagnose and cure diseases," said Talissa Altes, professor and chair of radiology at the MU School of Medicine.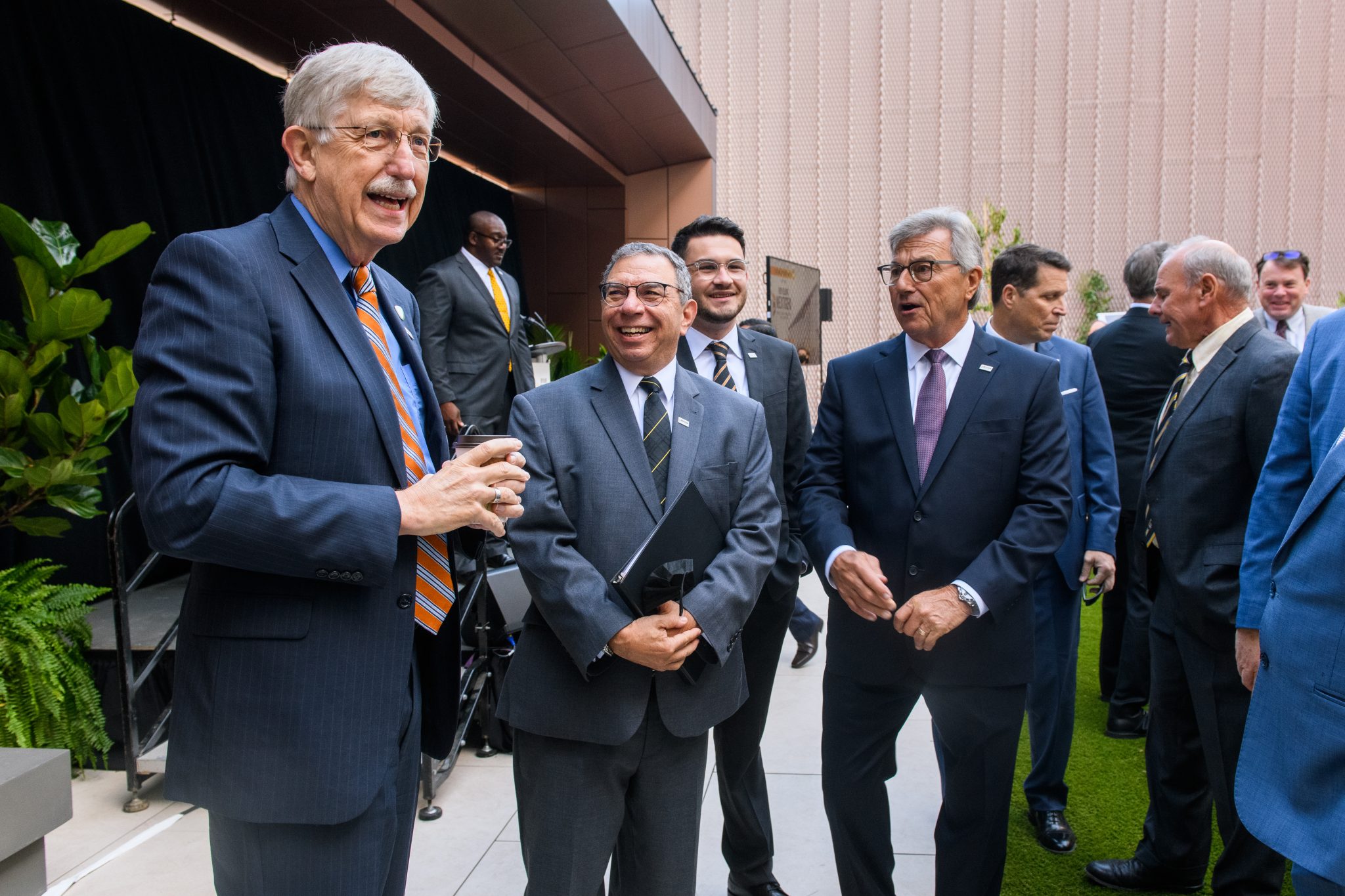 "Breakthroughs that happen here will affect lives of people who don't even know we're here today," said Francis Collins, director of the National Institutes of Health (NIH). Collins traveled to Columbia for the grand opening. During his remarks, he joked that he would like to work in the facility after he steps down from the NIH later this year.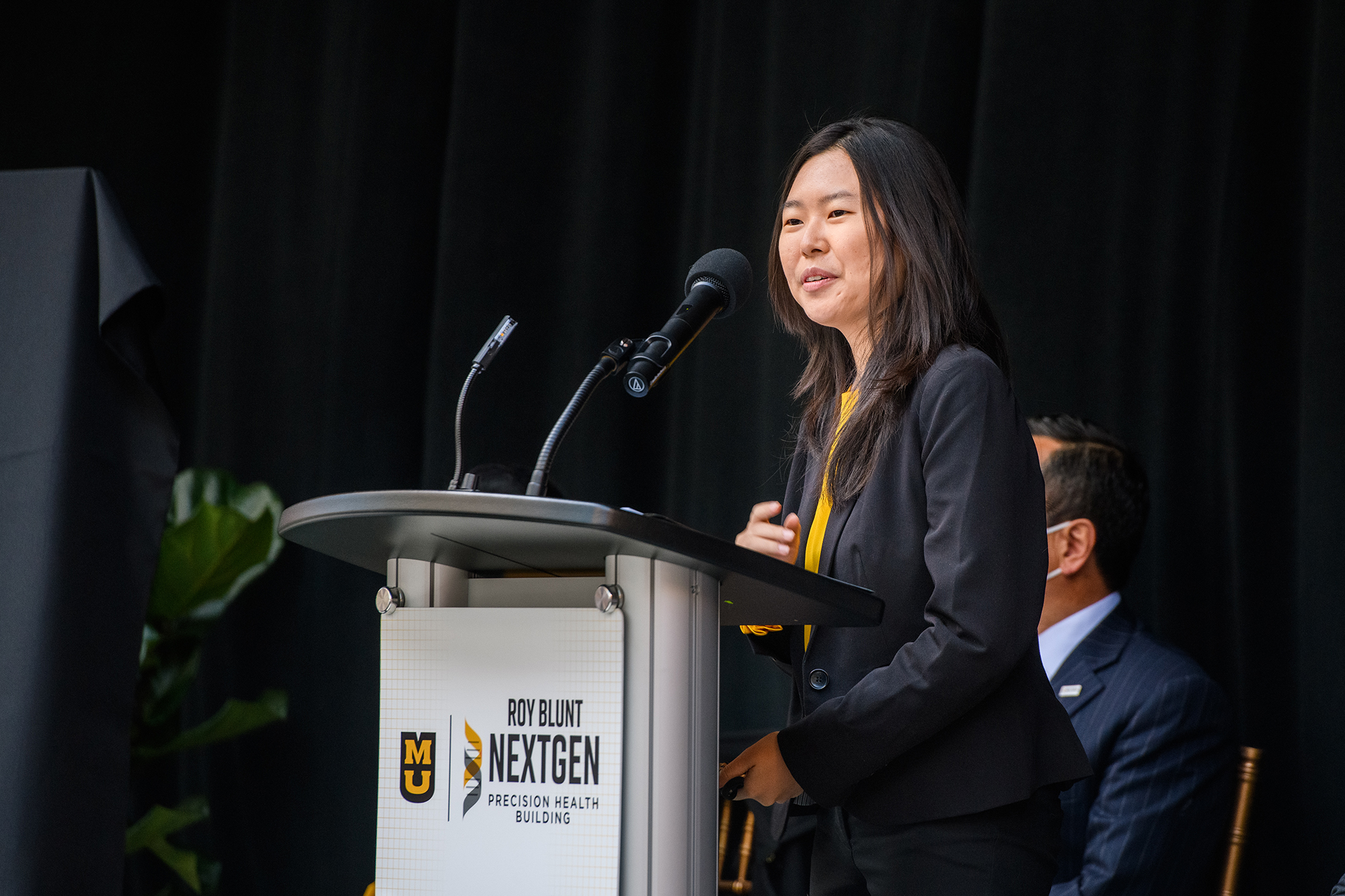 "Research has served as my path to understanding the world and seeking out modern solutions to societal issues," said Rebecca Shyu, a senior computer science major in the MU College of Engineering. "This aligns perfectly with the NextGen Precision Health initiative and its commitment to eliminate health care disparities. Ultimately, it focuses on improving the quality of life of Missourians."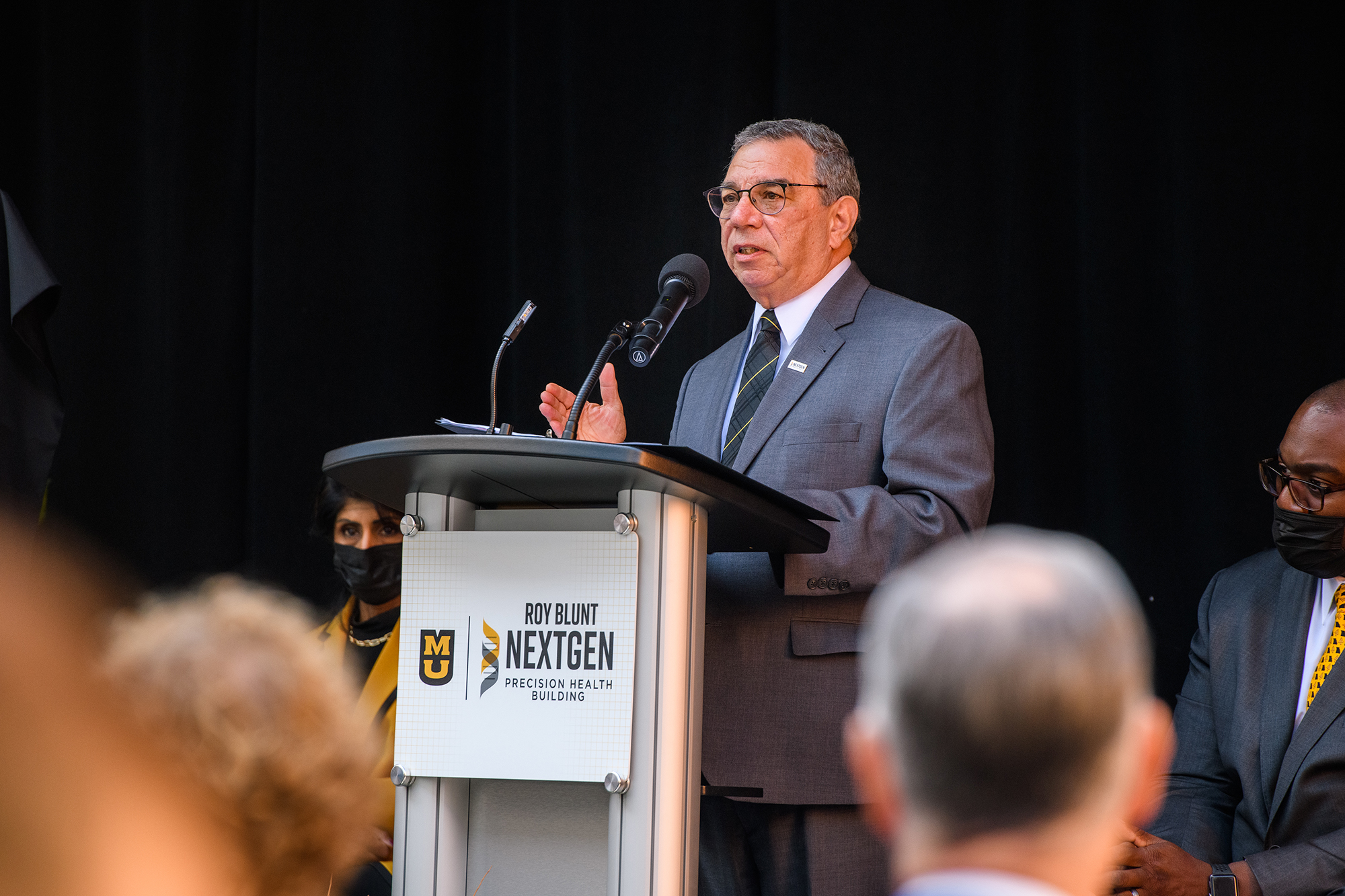 "In my role as a physician, I see the results and advances in precision medicine every time I go to clinic," said Richard Barohn, executive director of NextGen Precision Health and executive vice chancellor for health affairs at MU. "Working together, we can now diagnose and treat diseases due to advances in precision medicine. They're all made by scientists and researchers, like those who will work in the NextGen building and other labs across the University of Missouri."
"I think this initiative puts the University of Missouri at the very front ranks of where medicine is today and will be in the foreseeable future," said Roy Blunt, the U.S. Senator for Missouri for whom the building is named. "I am grateful to be associated with such a forward-reaching project with such great potential — it's hard to imagine a highlight greater than this one."
With the opening of the NextGen building, the university now has crucial pieces in place to transform and accelerate research discoveries that will make a difference in the health of Missourians.
Following the ceremony, guests were invited to tour the facility. Researchers were available to talk about each space.