NextGen Precision Health & Ellis Fischel Cancer Center Science Seminar - December 16, 2021
For questions about this event, please reach out to Mary Christie at mchristie@health.missouri.edu
"Cancer Immunoprevention: A Journey into Unexplored Territories"
Presented by: Haval Shirwan, PhD – Professor, Child Health and Molecular Microbiology and Immunology
Date: Thursday, December 16, 2021, 4:30-5:30 p.m.
Description
Advances in the basic understanding of immune regulation in health and disease have resulted in innovative approaches to harness the power of the immune system to fight chronic diseases with underpinning immune dysregulation. In particular, recent advances in the onco-immunology field where immune checkpoint blockers are shown to generate impressive clinical outcomes for various cancer types galvanized the field and positioned the immune system at the forefront of approaches to treat cancer. Dr. Shirwan's presentation will focus on the notion that the immune system can also be trained to recognize transformed cells and eliminate them before cancer takes hold in the body. He will present preclinical data demonstrating that an immune checkpoint molecule as a single agent invokes an innate immune surveillance mechanism with long-term protection against various types of cancer. 
Speaker Bio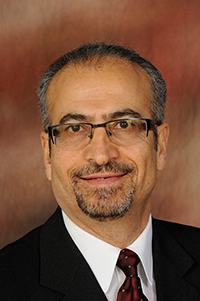 Dr. Shirwan is Professor of Child Health and Molecular Microbiology and Immunology in the School of Medicine. Dr. Shirwan's translational research focuses on modulating the immune system to treat immune-based diseases with a particular focus on type 1 diabetes, transplantation, and cancer immunoprevention and immunotherapy. He pioneered the ProtEx™ technology with his collaborator Dr. Esma S. Yolcu as a safe, efficient, and practical alternative to gene therapy for immunomodulation. The ProtEx™ platform technology and its various disease applications are subject to over a dozen issued and pending patent applications and form the basis of two biotech startups. The technology also serves as the basis of extensive ongoing collaborations with 6 reputable academic institutions. Dr. Shirwan's research has continuously been funded by federal and nonfederal agencies, and he presently holds 4 NIH (2 R01, 1 U01, and 1 R21), 1 DOD, 1 CIRM, and 1 JDRF awards and 2 industry-sponsored research agreements. He is widely published, organized/lectured at numerous national/international conferences, and served on grant review panels for various federal and non-profit funding agencies.