NextGen Precision Health & Ellis Fischel Cancer Center Science Seminar - July 22, 2021
More information and a recording of the talk is available below.
For questions about this event, please reach out to Mary Christie at mchristie@health.missouri.edu
"NextGen: Companion Animal Models of Human Disease for Precision Health"
Description and Speaker Bio
Jeffrey Bryan, PhD, presenting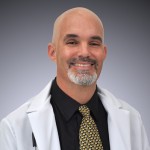 Dr. Bryan will discuss the opportunities that comparative oncology and naturally occurring models of cancer offer for clinical translation. Genetically outbred patients sharing the human environment with a cancer-conditioned immune system represent a uniquely complex translational path and opportunities to dissect mechanisms of treatment success or failure. Treating companion dogs benefits both ends of the leash!