NextGen Precision Health & Ellis Fischel Cancer Center Science Seminar - May 6, 2021
More information and a recording of the talk is available below.
For questions about this event, please reach out to Mary Christie at mchristie@health.missouri.edu
Center for Applied Research & Engagement Systems (CARES)
About the Speaker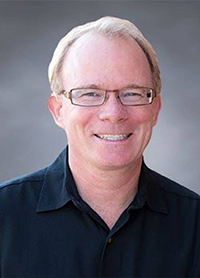 Chris Fulcher serves as Director for the Center for Applied Research and Engagement Systems (CARES) at the University of Missouri Extension and Engagement. Dr. Fulcher's geospatial sciences approach to decision making enables public and nonprofit sector organizations to effectively address social, economic, environmental, and public health issues using custom collaborative management systems. Chris and his team integrate Geographic Information Systems, data visualization, and community engagement tools to better serve vulnerable and underserved populations. These web-based technologies (i.e., https://engagementnetwork.org and https://allthingsmissouri.org) help organizations and policy makers make more informed decisions about people and place including access, equity, and allocation of resources. Chris received his B.S. in Agricultural Engineering at Texas A&M University in 1984 and his M.S. in Agricultural Economics at Texas A&M in 1985. He received his Ph.D. in Agricultural Economics at the University of Missouri in 1996. In 2005 Chris completed his National Library of Medicine Postdoctoral Fellowship in Health Informatics.