NextGen Precision Health Neuroscience Seminar - Aug. 29, 2022
For questions about this event, please reach out to Veronica Lemme at lemmev@health.missouri.edu.
"Design, Fabrication, and Implantation Control of Flexible Neural Microprobes for Medical Neurology Applications"
Presented by: Dr. Ethan Yi Wang, Assistant Professor, Department of Industrial and Manufacturing Systems Engineering
Date: Aug. 29, 2022, 4-5 p.m.
Location: Tom and Linda Atkins Family Seminar Room, Roy Blunt NextGen Precision Health Building
Description
The recent advances in neuroscience research and related achievements, as well as the development of manufacturing processes, have fueled the expanding demand for neural interface systems. Implantable neural microelectrodes provide a critical interface to the nervous system, which can record and/or stimulate neurons electrically, optically, and even chemically. As an essential application, deep brain stimulation (DBS) has been reported as an effective tool for neuroscience studies and neurological disease treatment, such as essential tremor, Parkinson's disease, depressive disorder, etc. Simultaneously applying deep brain stimulation (DBS) and functional magnetic resonance imaging (fMRI) enable functionally and unbiasedly mapping the circuit and network-level connectivity of the nervous system. In this presentation, Dr. Wang will introduce designed and fabricated fMRI-compatible flexible neural microprobe. In addition, considering the long development cycle and high cost of developing neural microelectrodes with MEMS technologies, his team is currently proposing to adopt the additive manufacturing (3D printing) methods to fast develop customized multifunctional neural microelectrode arrays for individualized neuroscience studies and precision medical treatments.
Speaker Bio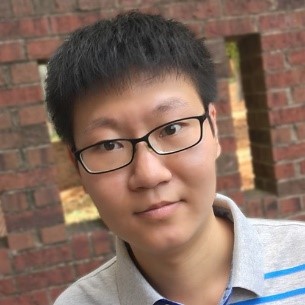 Dr. Wang received his Ph.D. degree in the Edward P. Fitts Department of Industrial and System Engineering at North Carolina State University in 2022. His current research interests include the design and fabrication of neural microelectrodes and flexible biomedical sensors, vibration-assisted machining, MEMS technologies, CAD/CAE/CAM, and real-time monitoring and automation. Yi Wang received his B.S and M.S. in Precision Instruments and Optoelectronics Engineering from Tianjin University, Tianjin, China, in 2013 and 2015.