Roy Blunt NextGen Precision Health Building Grand Opening Oct. 19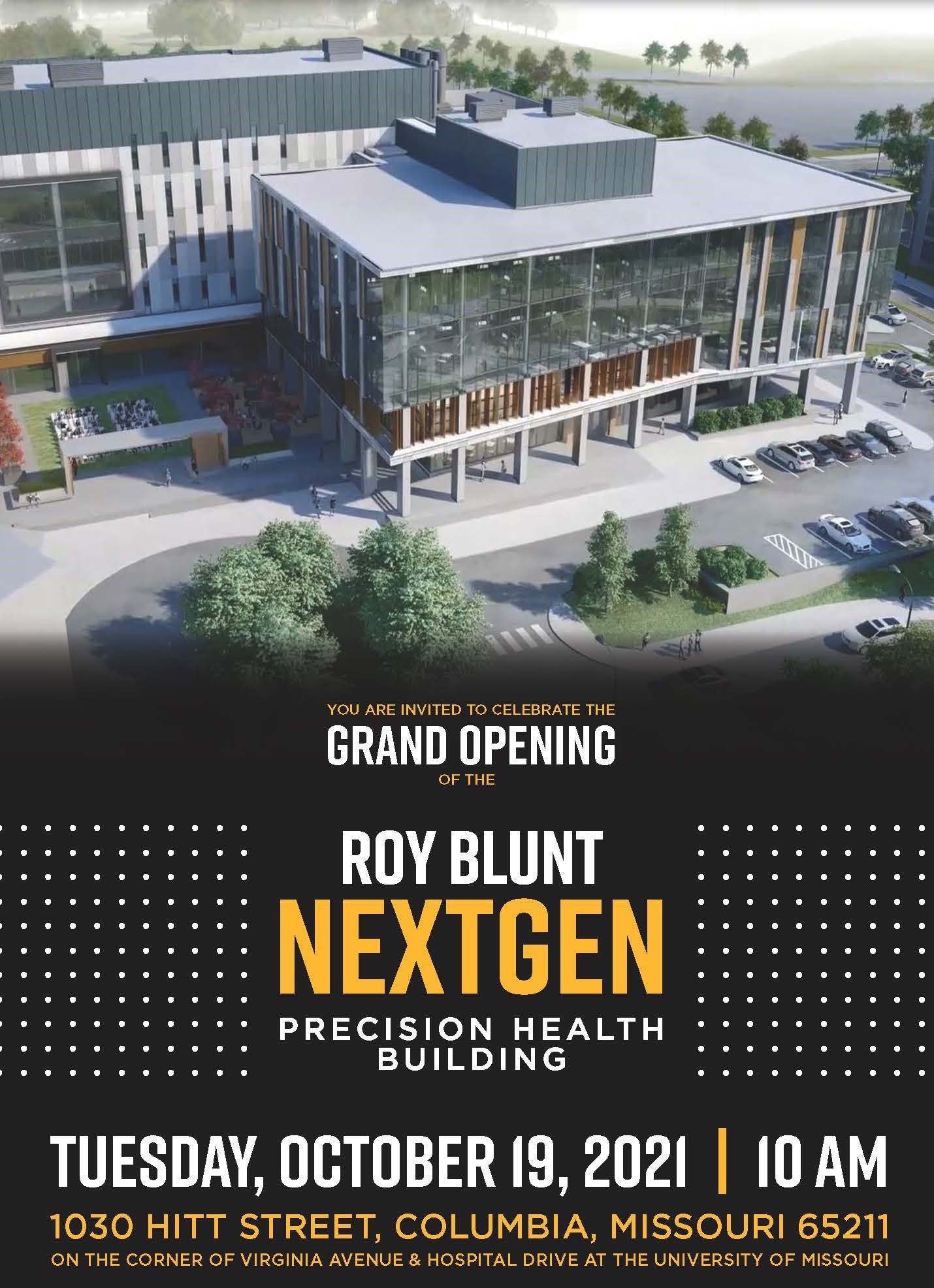 The University of Missouri Board of Curators, University leaders, state and federal dignitaries, and honored guests will celebrate the historic grand opening of the Roy Blunt NextGen Precision Health Building on Tuesday, Oct. 19, 2021.
This anchoring facility will harness the power of the four universities in the UM System, MU Health Care, MU Extension and external partners to bring together cutting-edge research, technologies, and treatments to transform health care and save lives.
Grand Opening festivities will take place both virtually and in person. 
Parking and shuttle service will be available in Parking Structure 7, just south of the NextGen building.
For questions for additional information, please contact nextgenph@missouri.edu.
Building Tours
Additional tours will be available after Oct. 19. You can sign up here.
---
At this time, we are asking all attendees to wear a mask to this event. The University of Missouri continues to monitor the COVID-19 situation and will post any changes regarding this request between now and then. 

Additionally, all attendees are asked to monitor their symptoms before coming to the University of Missouri campus. Please do not come to campus if you are experiencing symptoms, feel unwell and/or have come into contact with someone who has tested positive for COVID-19.
For more information, please visit renewal.missouri.edu.